ASHLEY CAFE
After a long day out on the course, our golfers deserve quality refreshments. Our in-house restaurant makes food to order, served hot and fresh directly to your table. Our burgers, sandwiches, and french fries are sure to curb your hunger, either in the morning before you play, or once you return from a long 18 holes. Want some food and beer while you are out on the course? Be sure to order your items to-go so you can take them with you as you play.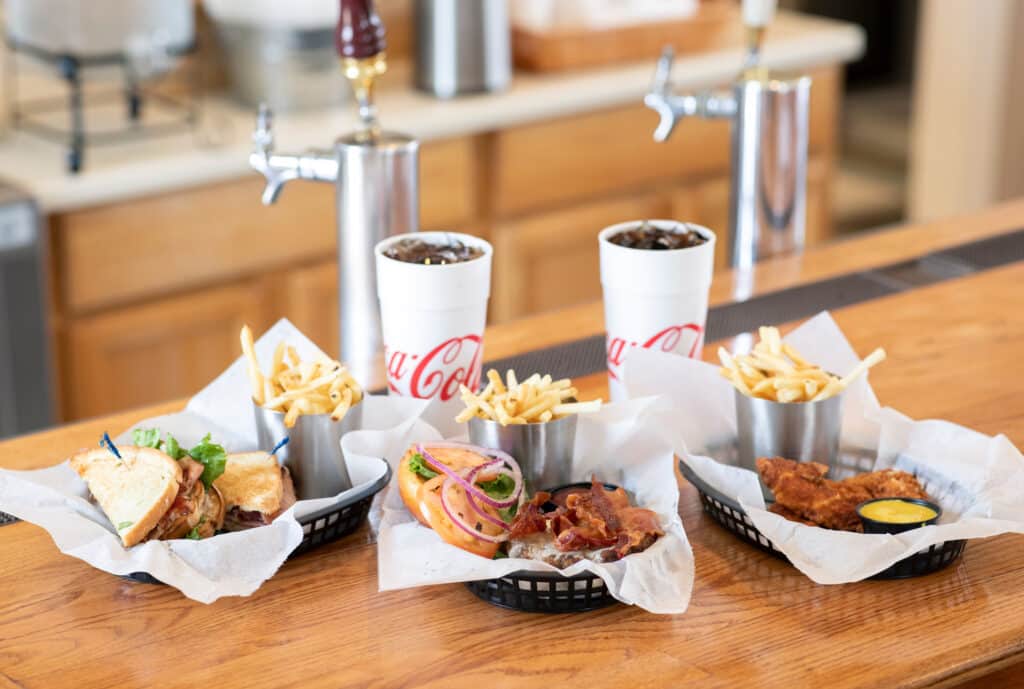 Hours & Contact
April – September Mon – Fri | 7:30AM – 6:00PM Sat & Sun | 7:00AM – 6:00PM
540.600.4653
info@ashleyplantation.com
FOLLOW US
KEEP UP WITH THE FUN!
To stay up to date with all of the latest news and events at Ashley Plantation, follow us on Facebook and sign up to receive our weekly newsletter.